Wedding Details & Design
It's hard to believe how time is flying, but today marks two whole months of marriage. (Woo hoo!) I've said for a long time that if I hadn't pursued interior design, I might've been really interested in wedding planning. (Now, after planning a wedding of my own, I'm not so sure!)
As much as I loved the design aspect of putting everything together, I learned that planning a large scale event is no walk in the park, people. For months my days were filled with design inspiration, ideas and decisions to be made. Colors and paper types and ribbons, oh my!
As overwhelming as it was at times, I really enjoyed pulling together our mood board and sourcing other creative people to help bring our vision to life. We fell in love with the view (and people) of Rancho Mirando (pictured above), and the rest was history. Our coordinator Leslie and her mom Donna, our amazing florist, helped pull together the wedding of our dreams.
My biggest inspiration was the crest my dad watercolored for us (below). It's whimsical and romantic and sweet, and we knew immediately we wanted to use it throughout the wedding weekend, from the hotel gift bag tags to the happy hour cocktail napkins. I was also immediately drawn to anything with velvet ribbon, dusty blue, navy, ivory, blue sea holly, and sage.
I've always had a thing for paper and typography. I've also always said that if I weren't an interior designer (or wedding planner), I'd be a graphic designer. Paper types and Pantone colors and fonts and kerning — I love it all. I thoroughly enjoyed working with Michael of Anticipate Invitations to bring our vision to life. I wanted my dad's crest to be front and center as a tag, wrapping the suite in a sage velvet ribbon.
One of my favorite details from the whole wedding was the custom menu. The watercolor crest was printed on a vellum overlay, tied to the menu with a dusty blue silk ribbon. It was the perfect detail to complete the table settings.
We are so grateful to all of our vendors and parents for helping pull together such a special and magical night. It was just about as perfect as perfect can be. I mean...no amount of planning can prevent the weather from dipping to a crisp, windy 40 degrees, randomly, in the middle of April... (oh boy!) but we had the warmth and love of our family and friends to keep us warm.
Our photographer Amber Vickery and videographers Juliane and Alex perfectly captured our (chilly) day, and we will treasure the memories forever.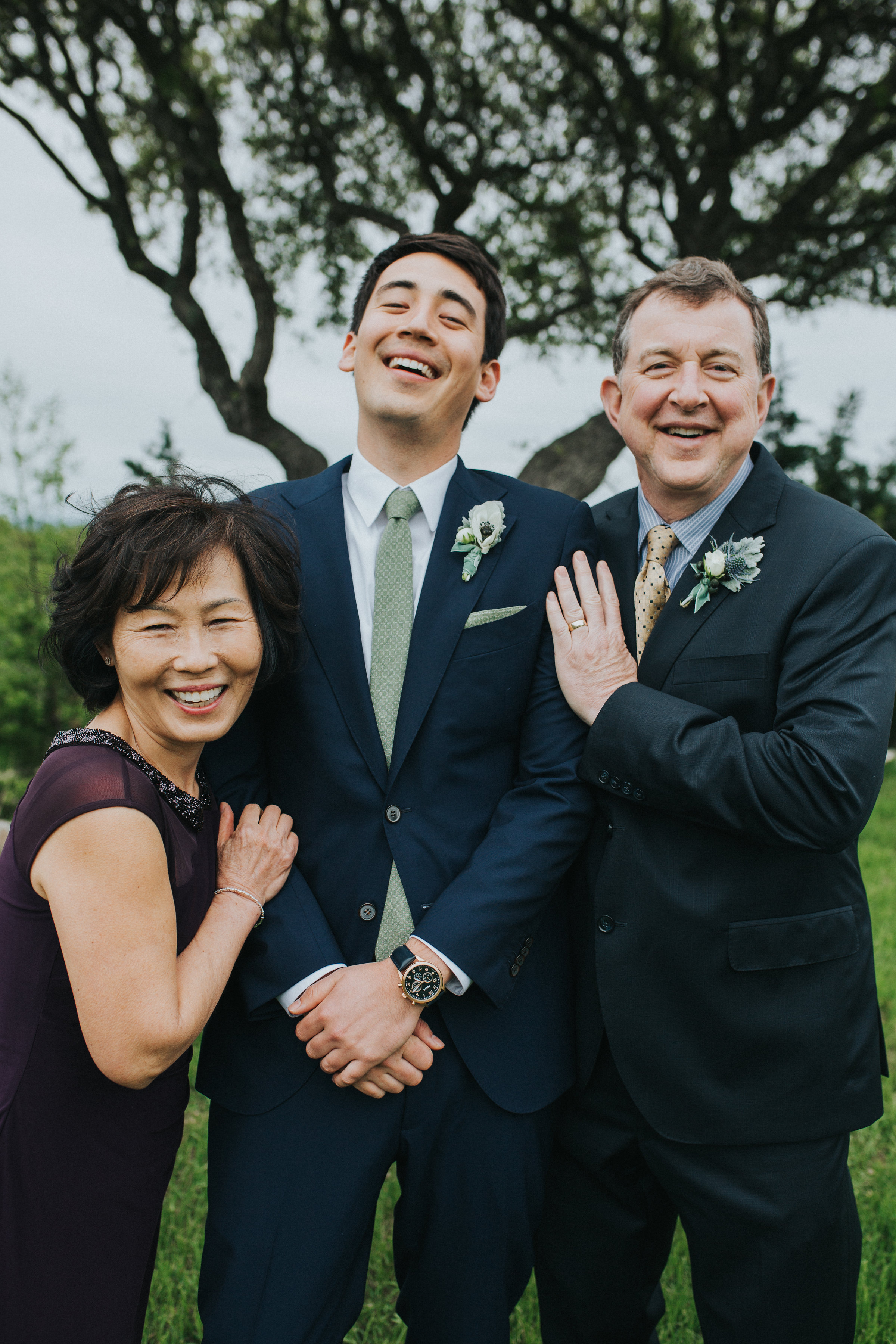 VENUE | Rancho Mirando
FLORALS | Donna Aldred of Rancho Mirando
COORDINATOR | Leslie Aldred Lambert of Rancho Mirando
VIP | Mariann Imber
PHOTOGRAPHY | Amber Vickery
INVITATIONS | Anticipate Invitations
VIDEOGRAPHY | Juliane & Alex
BAND | Royal Dukes
HAIR & MAKEUP | LucieMarie
TABLE NUMBERS & ESCORT CARDS | Grace Art Market